150 things to read, watch and listen to, so you... →
Gauguin masterpiece unharmed after attack at... →
The Paul Gauguin masterpiece that was attacked Friday by a woman at the National Gallery of Art "sustained no damage," the museum said Monday, after conservators examined the canvas examined the canvas. According to court papers, Burns told an investigator: "I feel that Gauguin is evil. He has nudity and is bad for the children. He has two women in the painting and it's very homosex­ual. I was...
First Rainier cherries of the season from High... →
Solstice Walk to Crescent Park, Denver, CO →
Happy Father's Day →
Dad, thanks for taking me snowshoeing, fishing, camping, boating, shooting, skiing, X-country skiing, hiking, swimming and biking. Thanks for insisting on educational summer vacations,…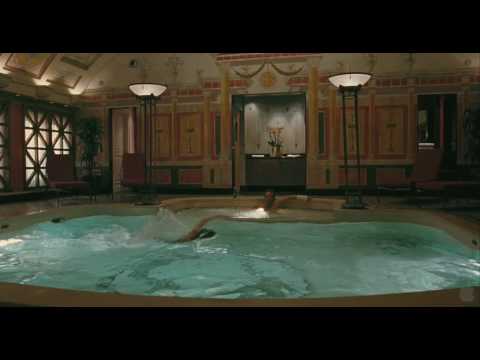 "Elliot Schrage, who oversees Facebook's global communications and public policy..."
– The Tell-All Generation Learns When Not To, at Least Online - NYTimes.com
Seared Scallops Recipe : Alton Brown : Food... →
Got a nice caramel brown with this recipe. My new All-Clad pan helped, too.
Interviews with a couple Google Engineers →
I was cleaning out old files from Google Docs and came across these two interviews I did with a couple Google engineers for NCWIT in 2008, just before I left Google. Portraits by Jason…
Tom Collins Recipe - CHOW →
I use honey instead of sugar, which adds a caramel-ness. Need to drink these real-quick on the patio before the weather plunges back into the cool drizzle. * 2 ounces gin * 1 ounce fresh lemon juice * 1 teaspoon superfine sugar or Simple Syrup * 4 ounces cold club soda * Slice of orange and a maraschino cherry INSTRUCTIONS 1. Shake gin, lemon juice, and sugar with ice, then pour into a chilled...
"Daniel Lorello, 54, is accused of taking the rare items from the New York State..."
– Archivist: I stole papers to pay bills - Yahoo! News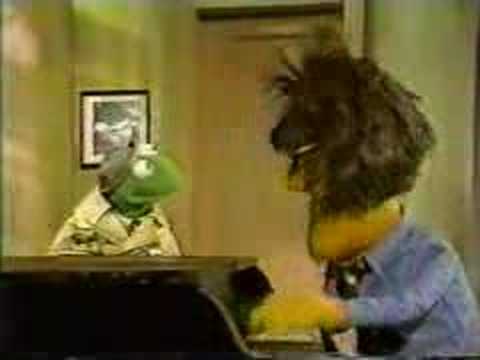 The Post-Birthday World: walk to your bookstore...
This book is in no way small. It's a massive tome. Usually I hate the word tome — I think it sounds pretentious. But TOME is the sound the book makes when you set it down, however carefully. All of the pages kind of hum hollowly. This is the first time in a LONG time, that I've stayed up past one to read, in the dark, with the booklight and only the gas fireplace on. The...
Lichen & Raindeer Saute
Not eating sugar and flour and starch has made all the difference in my life. Must not become that born-again non-sugar-flour-starch-eater that can't stop talking about my conversion. How boring and creepy!
"The short grass left by grazing bison is ideal habitat for prairie dog colonies,..."
– Jonathan Proctor of Defenders of Wildlife, about the re-introduction of Bison to Denver after a century's absence. Bison used to roam Colorado's Great Plains by the millions.
French 75 will be my drink of summer '07
In St. Louis, we ate at a place called Vin de Set. A fine little place with brick walls. I ordered a drink off their drink menu called a French 75. I'm a fan of French martinis, so the title caught my eye. But the French 75 is nothing like a French martini — it's citrus-y, and zesty, and wholly unlike anything that I've ever had before. Here's the recipe from...
"The City of St. Louis has affected me more deeply than any other environment has..."
– T.S. Eliot on St. Louis, MO.
Andy Barker P.I.
Just watched the first episode of Andy Barker P.I. online. (I HATE pre-roll video ads! AGH.) Andy Richter as an aw-geez CPA turned P.I. + Tony Hale as an overconfident movie snob + Harve Presnell as a retired P.I. that talks entirely in hard-boiled gumshoe cliches = so funny that it will probably get cancelled. Please watch the March 15 premiere so it won't.
"For me to do a story, something has to happen to someone. It's a story in the..."
– Ira Glass, NY Times Magazine
Salmon w/ Herb Aioli & Pan-Seared Gnocchi
Saturday, tired of eating old-hat food, I stumbled upon Sketch. Garden-level place in Cherry Creek with servers in rock tees and jeans. Small portions with delicate details. Pan-seared gnocchi with crunchy, golden edges. Perfect. We'll be back.
Death, politics & snow.
Yes, it's been a semi-tragic and depressing winter in Denver, but the crusty snow banks are finally melting in my backyard, and we're pushing 60 degrees this week.